60 second shortfilmfestival.
Winners 2012

Trafficking
Daniel Urhoj & Morden Wolter (Denmark)

Article 29
Clara Jantzen Kreinøe (Denmark)

Western Sahara
Elo Vega (Spain)

Rights
Carlos S. Alvarez, (Denmark)
About 60Seconds
The film festival 60Seconds is an open competition for all movie directors and movie enthusiasts in Denmark and abroad.
The director has 60 seconds to make an impression on the travelers in the Metro.
A professional film jury will select the ten best films that will be shown in the Metro during the festival. The same jury will choose the winner of the Jury Award. The jury will also select 20 films to enter the Audience award competition.
The first 60seconds festival was organized first in 2006 by Space Creation, as a non profit arts and business project. The festival has been running every year since 2009 by a board, as an independent international film festival. In 2012 we will celebrate the festival 5th Year Anniversary in collaboration with the Danish Institute for Human Rights 25 Year Anniversary. .
Open call/Participate
Deadline was february 22nd 2012.
Human Rights
In 2012 60Seconds Film Festival will focus on human rights in a collaboration with the Danish Institute for Human Rights 25 Year Anniversary.
The participants will have to illustrate one or several of the 30 articles of the United Nations' Universal Declaration of Human Rights.
The 30 articles cover civil, political, economical, social, and cultural rights and have become a kind of moral guideline and political plan of action for development of human rights in the whole world.
Read more about human rights:
http://www.youthforhumanrights.org
If you have any questions, please contact us:
60Seconds
att: Ada Ortega Camara
Project coordinator
cell. +45 27348591
email: info@60sec.org
Jury 2012

Eva Mulvad
Director. Graduate of the National Film School of Denmark, 2001. Director of documentaries for DR TV since 1997. Winner of the 2006 WIFT (Women in Film and TV) award for young film talents. »Enemies of Happiness« (2006) was winner of IDFA Amsterdam's Silver Wolf Award and World Cinema Jury Prize at Sundance. »The Good Life« (2010), selected for IDFA, HotDocs and the New York Tribeca and San Francisco Film Festivals, took home the Best Documentary Award at the Karlovy Vary Film Festival 2011. Co-owner of Danish Documentary Production.
Thierry Geoffroy
Thierry Geoffroy also known as Colonel, Danish-French artist living in Copenhagen, Denmark. Conceptual artist specialized in format art. The format art of Thierry Geoffroy is created to be actualized in multiple locations, every time adding new knowledge to the format. The method is inspired by the TV program format Thierry Geoffroy has worked with format art since 1989 when he wrote a manifest on 5 types of moving exhibitions(Manifeste – Les différents Types d'expositions mobiles). Since then he has worked on several other formats, his most famous being Emergency Room, which has toured internationally and has been shown at P.S. 1 Contemporary Art Center in New York.
Martin Strange-Hansen .
Resident of the association of Danish Filmdirectors.Martin Strange-Hansen is the only two time Oscar-winning director in Denmark. His graduationfilm from the National Danish Filmschool "Feeding Desire" won the "Baby-Oscar" (Student-Academy-Award) as best foreign filmschool-film, and his short-film "This Charming Man" won an Oscar as best Live Action Short Film. Martin is behind Denmarks first mobisode & webisode, the tweenie-embarrasment-galore animated series "Pinly & Flau", an Webby Awards Official honoree. Among his other directoral works is the feature "True Spirit", the tv-series "Nynne" and the children-film "Jensen Lives Here". Besides that he's a frequent lecturer and scriptdoctor.
Facts about the 60 Seconds film festival
The films are shown simultaneously at 9 underground stations and in the window shops of Copenhagen. Documentary, animation, art and narrative genres are accepted.
No entry fee for submissions.
1st Prize, 15.000 DKk.
Human Rights Special Mention: 8.000 DKr.
Audience prize, 8000 DKr.
Assignment: A 60 second movie about Human Rights. (exactly 60 seconds)
The winners will be announced: Please see this website at a later point for more information.
The movies will be shown: The movies will be shown on the Copenhagen Metro station video screens in collaboration with Metro and Clear Channel and selected shops windows around in the center of. Copenhagen.
Sound: The film shall have an empty soundtrack.
Credits: Title and credits should not be placed in the movie. 60 Seconds will add the title and credits.
Format: Please send us CD/DVD as Quicktime, AVI or WMV (DV PAL). 720x576, 25 fps, 24 bit, video bit rate: 6-8 mbit.
Movies should be 4:3. Please convert 16:9 to 4:3 letterbox-format.
Download the entry form here. Entryform (PDF), Entryform (DOC)
Directors guide for 60seconds 2012. (By Caroline Sascha Cogez) - click image to play.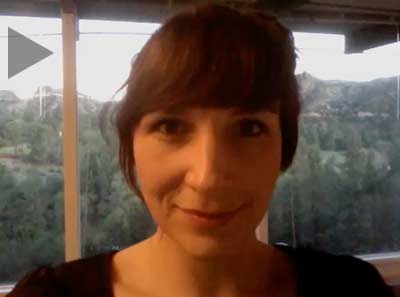 Please note that the movies will be shown in public space and are visible to all ages. They will therefore be evaluated by the Media Counsel for Children and Young People. The movie may not have offensive, violent or pornographic scenes.
Med "60seconds", Short Film Festival i Københavns Metro laves Metrostationerne om til små biografer, hvor en uges kortfilmfestival vil give passagererne nye oplevelser og filmfolk nye muligheder.