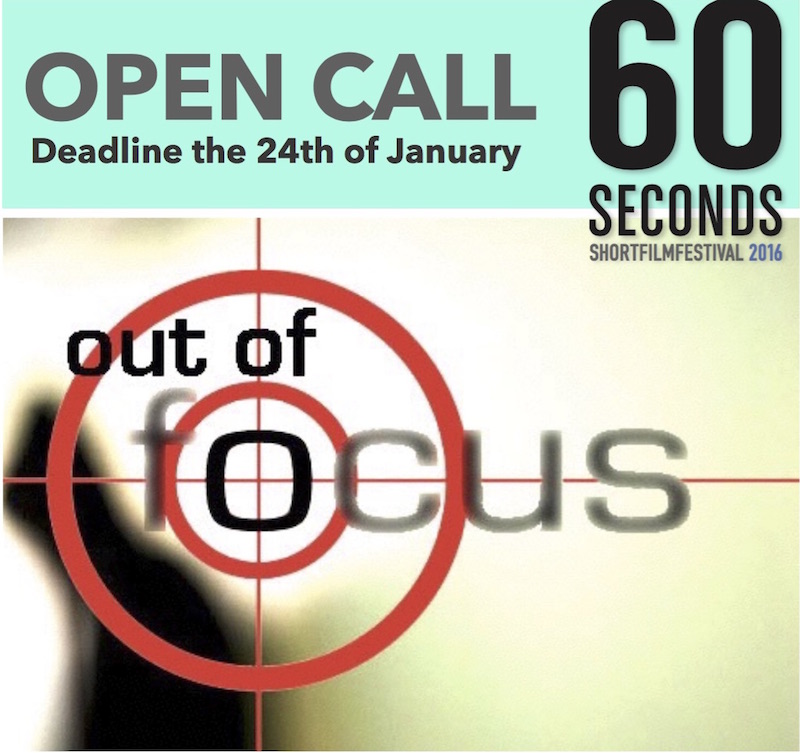 PARTICIPATE 2016 :
60Seconds Short Film Festival invites you to think outside the box and make an original shortfilm from the theme "Out of Focus".
Your film must be exactly 1 minute in length and without sound.
Send us your video proposal for the theme "Out of Focus" before the 24th of January 2016.
Fill the entrance form, which link to download you can find here: (PDF), (DOC)
and send the participation sheet to: enter(ad)60sec.org, the festival will then send you a mail with a link to upload your film.
The jury's first prize is DKK 15,000. the winner of the Audience Award will get DKK 8,000.
What: Urban Festival showing films in the streets of Copenhagen.
Deadline: 24th of January 2016
Format: 1 minute no sound.
Where: Copehagen, DK
When: From 15- 21 february 2016
Keywords: blurred, obscure, unclear, fuzzy, hazy, muzzy, ill-defined, indistinct.
FACTS about the 60 Seconds film festival
The best films selected by the jury will be shown simultaneously at public spaces round in the city of Copenhagen.
Documentary, Animation, Art and Narrative genres are all accepted.
No entry fee for submissions.
Format: MP4,h264. 720 x 576, 25 fps PAL,
Sound: The film shall have an empty soundtrack. (no sound).
Credits: Title and credits should not be placed in the movie. 60 Seconds festival will add the title and credits.
The winners will be contacted by the festival. The public announcement will be at the official opening of the Festival.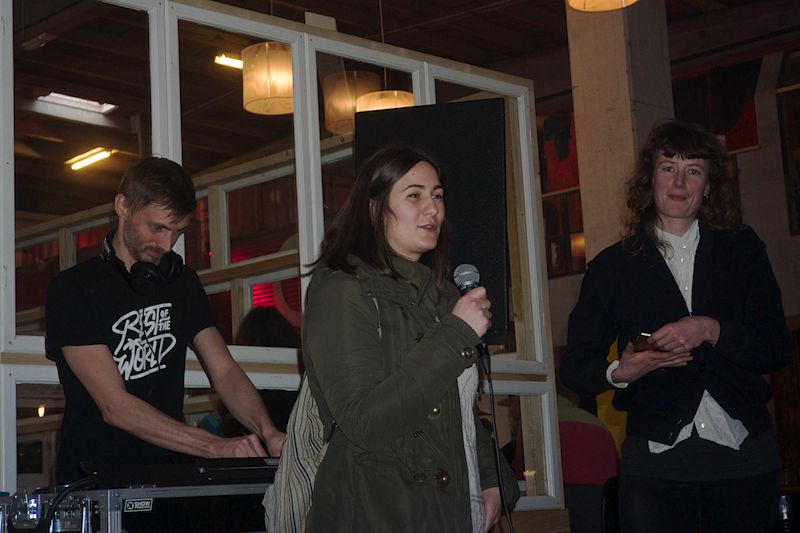 The winner of the Jury Award 2015, and 15.000 dk. Sasha Tatic receiving the prize at Copenhagen Street Food Prize Award from jury member Helene Nymann.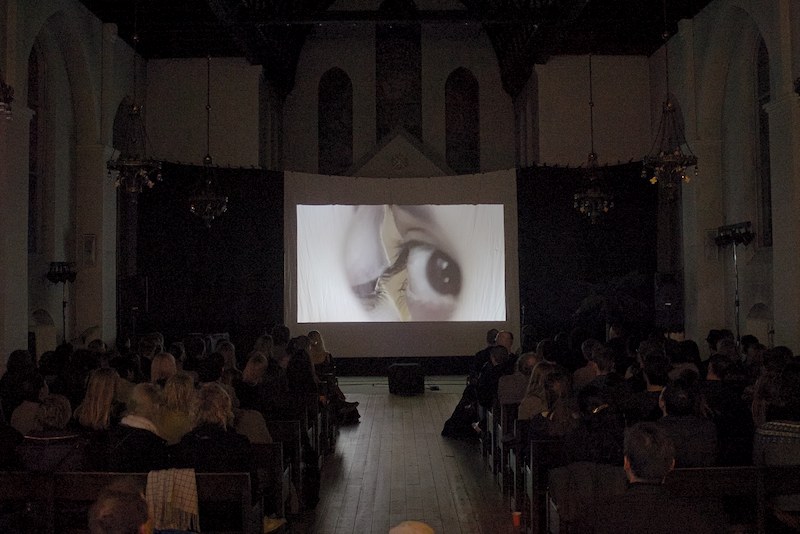 Opening event on Monday 23rd of March at Koncertkirken, Blågårds Plads.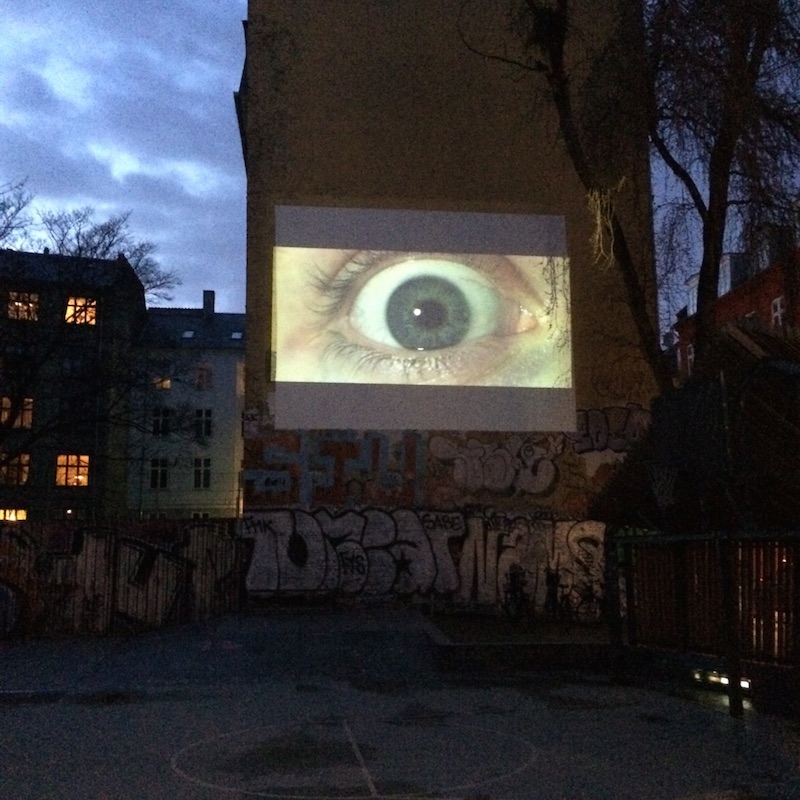 Videomøllen, street projection at Ravnsborggade 23, Copenhagen.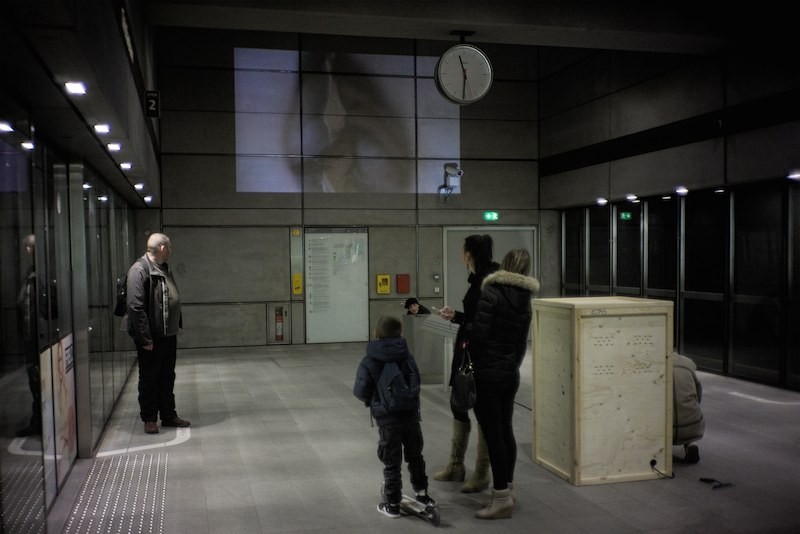 24 H screening at Christianshavn Metro station.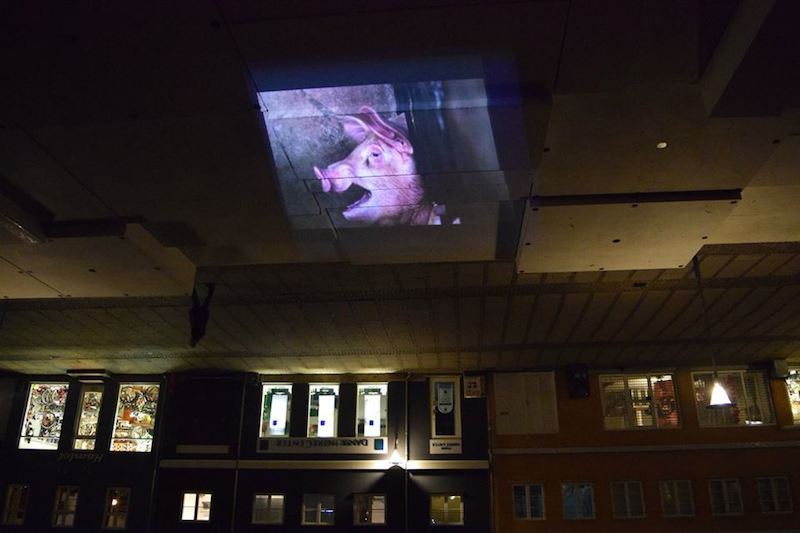 Films in the City, KØS Museum of Art in Public Spaces, screening the films daily from 19:00-23:00.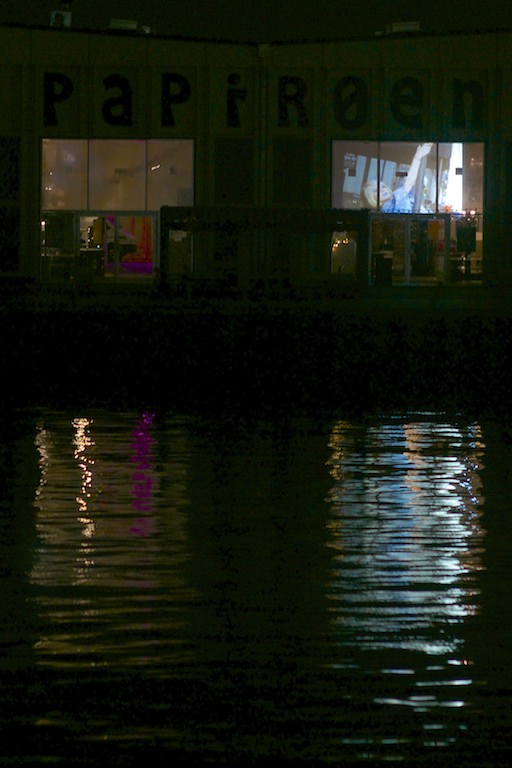 Street projection at Copenhagen Street Food, seen from across the city harbour.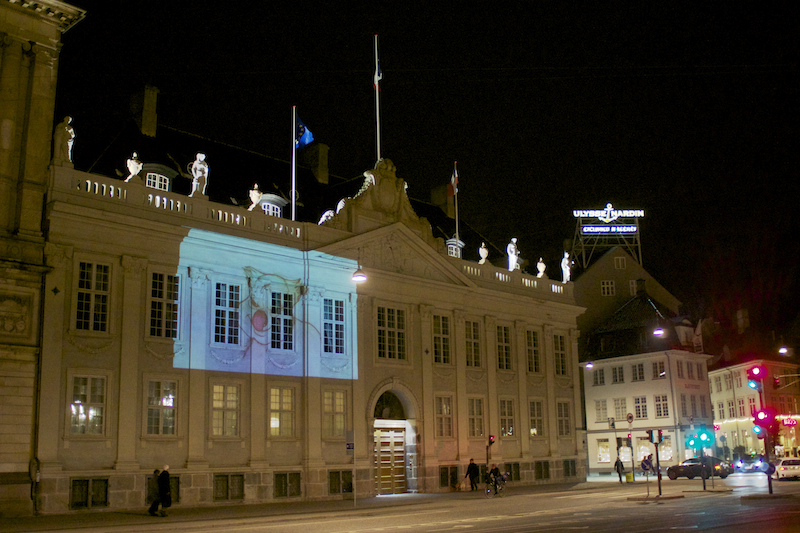 Films in the City, the Ambassade of France in Copenhagen, at Kongens Nytorv 4, will screens the films daily from 19:00-02:00.